These are 10 life hacks that will do nothing but add to your summertime fun!
1. DIY Chipwich
By cutting the top of a pint of ice cream off with a knife, you can make an easy and mess free chipwich. These are great to bring to a friend's house or just make on a hot summer day.
2. Turn That Bag Of Chips Into A Bowl Of Chips
No more messy chip bags at your next party or picnic. Show this trick off to your friends and make space on the table at the same time
3. Watch Your Lawn Mower Cut The Grass!
Summer is full of free time but it can also be filled with chores – like mowing the lawn. Tie a rope to a lawn mower,  place a poll in the center of the yard and attach the end of the rope to the poll. Awesome!
4. Say Goodbye to Frayed Phone Chargers
Sick of spending all your summer spending money replacing your phone charger? Stop your charger from breaking by placing a spring from a pen around your wire.
5. Have A Picnic With Just A Pizza Box
You no longer worry about bring plates or a box for leftovers. Just tear, fold and enjoy the sun.
6. Use A Straw To Take Out The Stem Of A Strawberry
Take a straw to your berries at home and enjoy your straw-berries on the go! No more sticky fingers and unwanted, messy stems.
7. Finally See What's In Your Dresser
Sick of digging through your clothes to find anything to wear? Putting your clothes in your dresser vertically lets you see everything so you can look fresh this summer.
8. Eat A Popsicle Mess Free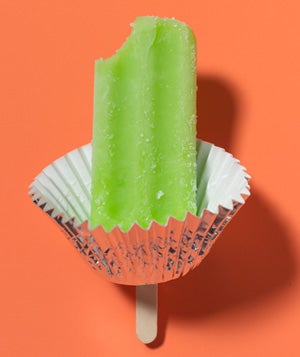 Your popsicle drool will no longer be tie dying your shirt.
9. Never Have To Untangle Your Headphones Ever Again
Patience is a virtue. Yes! BUT not when you're spend five minutes untangling your headphones to listen to your favorite summer jam!
10. Don't Spend Your Summer Scratching
Throw away that smelly bug spray and enjoy a bite free summer. 🙂
When you try it, post your pics and tag us on Facebook, Twitter or Instagram. Have some life hacks of your own? We'd love to share these too!
Happy "ennouncing"!
Meghan & Melissa from GoEnnounce
(Visited 630 times, 1 visits today)